Leadership Staff
JOAN SMITH-REESE
EXECUTIVE DIRECTOR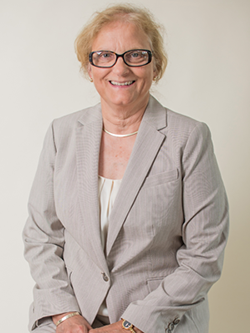 Joan Smith-Reese, originally of Williamsport, PA. is the Executive Director of the Animal Care Sanctuary. The Board of Directors hired Smith-Reese to preserve the trust of Lesley Sinclair for generations as well as begin to secure statewide and national recognition for the sanctuary. In 2015 she was named the Business person of the year by the Greater Valley Chamber of Commerce. Prior to this, Joan Smith-Reese was the president and owner of Keystone Home Health Services, Inc. in Wyndmoor, PA which she formed in 1992 and founder of the non-profit Keystone Hospice PA. ,in 1995. In 2006 Joan won the Journalism Award from the Pennsylvania Hospice Society for an article on the right to die at home, even if you live alone. In September 2009 she sold the home care business to Keystone Hospice. Joan is a member of the Greater Valley Chamber of Commerce Board of Directors as well as a member of the Board of Trustees for Guthrie Healthcare Services. She has a Bachelor of Arts in Social Work from Lycoming College and a Masters in Holy Spirituality in Health Care from Chestnut Hill College in Philadelphia, PA. She has one son, Drason who is presently serving our country at Patrick Air Force Base in Florida. Joan resides in Waverly with her three senior dogs – Leroy, Daisy and Buster.
RACHEL ROSSITER
DIRECTOR OF CANINE CARE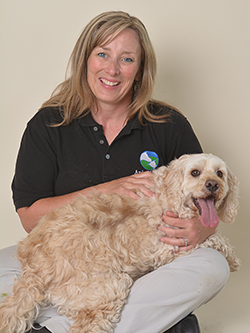 Rachel Rossiter joined Animal Care Sanctuary (ACS) in 2010 as the Community Liaison. Rachel assisted with attaining recognition for Animal Care Sanctuary locally, regionally & nationally: Locally Rachel organized the Mutt Strut dog walk & fun fest, which was ACS' most profitable fundraiser for five consecutive years. Regionally, she participated in PA Lobby Day in Harrisburg & nationally she represented ACS in Washington D.C. for Take Action for Animals. In 2015 Rachel transitioned to Director of Canine Care where her love of dogs is renewed on a daily basis! In her current role, Rachel is fostering the personal growth and development of the canine care team, planning for a major remodel of the kennel building, and continuing to improve the quality of life for the dogs in our care. Prior to Animal Care Sanctuary, Rachel worked in human services and holds a Bachelor's Degree from Mansfield University in Leadership for Adults & Children with Disabilities. She enjoys designing humane education programs that will suit your needs. Rachel & her family share their lives with two rescue pups.
JULIE KASSAK
BUSINESS MANAGER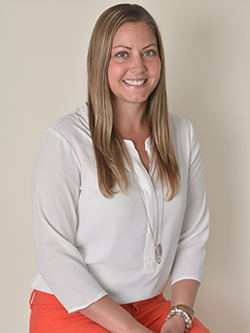 Julie began working for ACS in July of 2010. Her love and respect of animals began as a young child while growing up on a dairy farm in Springfield, PA. Before coming to work for ACS, she worked in the retail and banking industries. Julie has a Bachelor's in Business Administration from Mansfield University, is a Certified Veterinary Assistant and also a Real Estate agent. Julie resides in Athens, PA with her cat, Roxy Mango and her Great Dane/Doberman mix, Abby.
Rosemary Twomey
DIRECTOR OF DEVELOPEMENT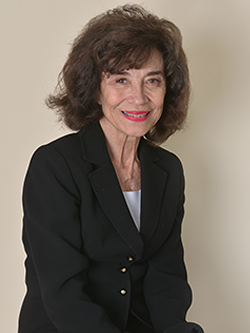 Rosemary Twomey, CFRE, Director of Development, has been certified fundraising executive for over 25 years, raising substantial dollars for healthcare, education, the arts and animal care. She has also served on the faculty for the National Society of Fundraising Executive's Fundamentals of Fundraising course at Villanova University and the CFRE certification faculty. A graduate of the University of Michigan, Rosemary received a Bachelor of Arts degree in Speech/Communications and a Master of Arts degree in Theatre. Rosemary began her career as a grant maker for the Michigan Council for the Arts, serving as Performing Arts Liaison for the state and awarding grants to arts organizations and major arts touring programs. She transitioned to development to direct grants and government affairs for the Detroit Symphony Orchestra. She came to Philadelphia to direct corporate and foundation relations for Hahnemann University and has remained in Pennsylvania since, where she has served as the director of development for several organizations. Rosemary has four children, two sons and twin daughters, and three rescued cats. She resides in Bryn Mawr, PA.
JESSICA THOMAS
ADOPTION COORDINATOR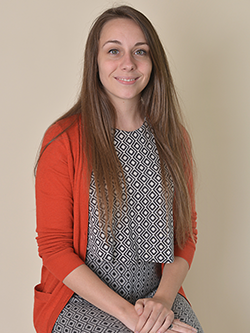 Jessica graduated from Penn State University in 2011 with a Bachelor of Science in Psychology. Jessica has been around animals since she can remember and previously worked at Milan Veterinary Clinic, as well as another veterinary clinic while living in State College, PA. She shares a passion for animals and people alike and currently resides in Sayre, PA with her cat Bogarthian. She especially enjoys travelling and dabbling in photography in her spare time.
BOBBI LEE
JUNIOR ACCOUNTANT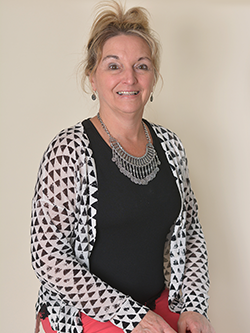 Bobbi has completed a two year degree as an Accounting Specialist and fifteen years of employment in the accounting field. Bobbi had always had an inner desire to work with animals. Her goal is to someday be more hands on with the animals and away from the desk job she has had for so many years. Bobbi feels there is no better friend then a pet. She also trained as a pet groomer for one year and thoroughly enjoyed the work. Bobbi's life is full with her spouse, a son, a daughter and grandson.
ANNA BRADFORD
DIRECTOR OF VOLUNTEERS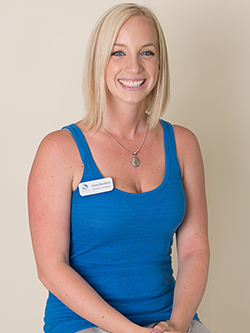 Anna Bradford Joined us in 2015, but has volunteered with us for many years prior. She is married with 2 beautiful children, 2 dogs and 1 senior cat. Anna is a graduate of Mansfield University of Pennsylvania where she attained her degree with honors in Elementary education; she worked as a graduate assistant for the Career Center on campus and later achieved her Masters of Science in Special Education. Anna taught for 5 years as both a regular and special education teacher (while also volunteering with us) before she joined us at Animal Care Sanctuary as the Volunteer Coordinator. Anna currently works from home organizing and refining our Volunteer Program. Anna has a passion for animals and people!
DENISE DRABICK
PHD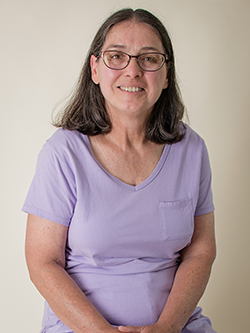 Denise M. Drabick PhD, originally from Catasauqua, PA, recently joined the Animal Care Sanctuary as the Director of the Wellsboro site. Denise had been a volunteer with ACS-W since its beginning. Previously, she served as a principal in the Southern Tioga School District for 10 years; an assistant principal for three years in the Boyertown School District, a teacher of Chemistry and Physics in the City of Allentown (PA) for 10 years, and worked for 16 years in Healthcare at the Lehigh Valley Hospital Center in Allentown, PA. In her retirement, she also became a Certified Veterinary Assistant, became a facilitator of the Veterinary Science Initiative (VSI) with Dr. Brittany Watson, Director of the University of Pennsylvania's Shelter Medicine Program, and volunteered with multiple organizations in Tioga County. Denise resides in Mansfield with her husband, Bob, who is a Math teacher in the Galeton School District. Eight year old rescued felines, the brother-sister duo of Picasso and Plato round out the Drabick residence.
JERENE MILLIKEN
COMMUNITY LIASION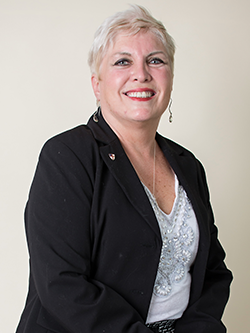 Jerene has an extensive background in public relations and marketing and is very active in her community. She serves on the Williamsport School District Board of Directors, as well as a member of Safe Kids Lycoming, and the DUI Advisory Council. As Jerene's parents were passionate advocates for animal adoption in New Jersey in the 1950's, Jerene is also a lifelong animal lover and advocate for animals. Jerene is often heard on several radio stations in Northcentral PA as the voice of many (and frequent!) Public Service Announcements. Jerene and her husband, Dan, live in Lycoming County and are the parents of four adult children. They happily share their home with three dogs and three cats.
EMILY BLADE
DIRECTOR OF FELINE CARE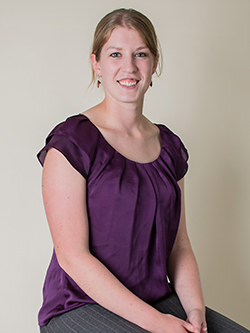 Emily is a 2012 graduate of Penn State University with a Bachelor of Science in Animal Sciences. Her early career was focused on veterinary care, and she is thankful for the lessons learned and experience gained from several years of working with a number of veterinarians and their practices. The skills and knowledge gained from this background have influenced her approach to animal care, a passion discovered during an internship with the Wolf Education and Research Center in 2011. Since then, her career in animal care has provided experience in care of animals both domestic and exotic, from dogs, cats and horses to potbellied pigs, peacocks, alpacas, and wolves. Emily is excited to be bringing this diversity of experiences to the ACS Feline Care department, and together with the rest of the Feline Care team is looking forward to continuing to improve and modernize the care of the many wonderful cats in the ACS Cattery. She is also excited to be working to educate the community about the problem of cat overpopulation, and being able to provide resources and assistance in solving this problem that has such an impact on our community.
SARA HAMBURGER
DIRECTOR OF ENRICHMENT AND BEHAVIOR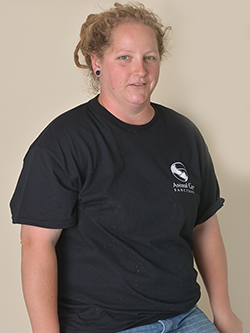 Sara is a 2012 Graduate from Mansfield University with a Master's degree in Art Education. She started working at Animal Care Sanctuary in 2011. She adopted Violet, a pit bull and an ACS resident who resided here for 3 years. Sara has recently developed a growing graphic art internship program and has successfully organized and developed Animal Cares very first behavior seminars. Sara also partners with the Mansfield University Art department organizing and helping to develop art programs that help our shelter animals. She continues to focus on developing the enrichment and behavior department in both the East Smithfield and Wellsboro location.
KAREN GILLETTE
VETERINARIAN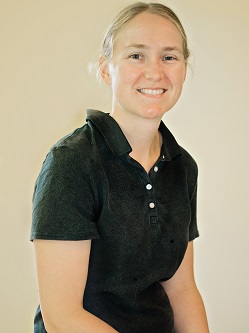 Dr. Karen Gillette grew up in Erie County, Pennsylvania. She received a B.S. in Animal BioScience from Penn State University and attended vet school at Michigan State University. Karen practiced dairy and small animal medicine prior to joining Animal Care Sanctuary. She and her husband have 1 dog and 3 cats. They enjoy traveling and hiking.