Animal Care Sanctuary
Animal Care Sanctuary Thanks Miranda Lambert for Selecting ACS as the Pennsylvania Winning Shelter of her Mutts Across America Award at Philadelphia Concert.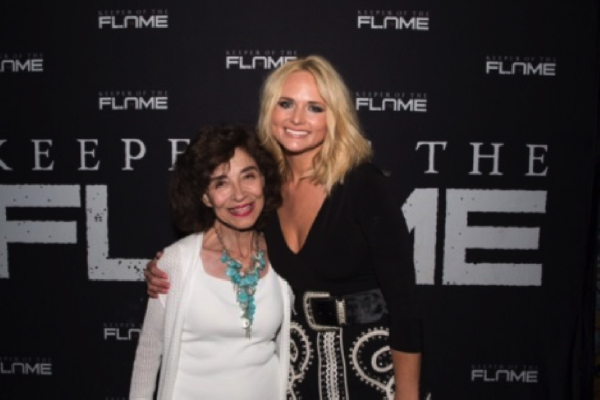 Rosemary Twomey, CFRE, Director of Development with Miranda Lambert
Animal Care Sanctuary had the opportunity to thank Miranda Lambert personally for selecting ACS as the winning Pennsylvania shelter of her 2015 MuttNation Foundation Mutts Across America: 50 Shelters/50 States Award. Rosemary Twomey, CFRE, Director of Development thanked Miranda on behalf of the Sanctuary for the award and for her unparalleled efforts to assist shelters throughout the United States. By honoring an outstanding shelter in each of the 50 states according to very high standards each year, Miranda Lambert has taken the lead in promoting excellent shelters, urban or rural, and helping save the lives of innocent animals throughout the nation.

Miranda joined Kenny Chesney's Spread The Love Tour along with Big & Rich and Old Dominion for the June 25 concert at Lincoln Financial Field in Philadelphia.
Subscribe to Our Newsletter
Be the first to know about the latest company news, special offers and events!
Contact
East Smithfield Address

353 Sanctuary Hill Ln,
East Smithfield, PA 18817

Adoption hours:

Monday Closed
Tue-Sun 10am-4pm
East Smithfield
Main
Ph: 570-596-2200
Fax: 570-596-2222


VETERINARY CLINIC HOURS:

Monday through Friday:
9:00am – 4:00pm by appointment only



Wellsboro
Address

11765 US-6,
Wellsboro, PA 16901

Adoption hours:

Monday Closed
Tuesday - Sunday
10am-4pm
Wellsboro
Main
Ph: 570-724-3687
Fax: 570-724-8116


VETERINARY CLINIC HOURS:

Tuesday:
8:30am - 4:00pm
Wednesday:
1:00pm - 4:00pm
Thursday:
8:30am - 4:00pm



E-MAIL

info@animalcaresactuary.org